Glue-Free filter bag.
Double chamber filter bag facilitates a better aroma release.
For filter bags it is used non heat-sealing natural filter paper, which can be either raw (usually used for organic products or to give a more natural look to the product) or white (naturally oxygen bleached paper, which is also especially suitable for organic products).
The filter is closed with internal crimping and head folds and so it is totally glue-free.
In the manufacturing of these traditional filter bags no glues or chemical bleaching are used.
Filter bags can be inserted directly in cartons, jars or as recommended, in an appropriate heat sealed overwrapping.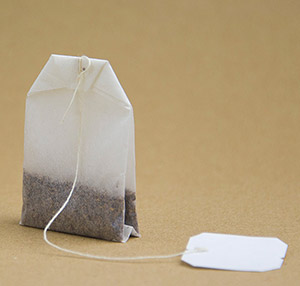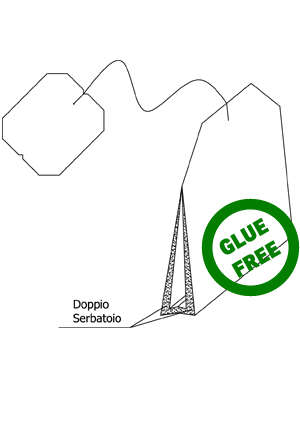 Packaging options
Step 1 – Choice of filter bag
The first step towards the realization of a carton of tea is the choice of the filter. The classic or traditional double-chamber infusion filter bags is the basic choice that allows different types of uses and responds to all major customer requirements. Its versatility, in fact, makes it the most adopted product.
Step 2 – Heatsealed outer envelope aroma-safe
The second step is to cover the bag with a sealed overwrapping typically printed and customized with graphics of the product to be displayed individually (for example cafés and hotels). The heatsealed overwrapping, although not mandatory, provides great convenience, greater retention of the aroma in time and a safe protection and food hygiene.
Step 3 – Packing in cartons
The third step is the arrangement of bags, with or without overwrapping, in the package. Concerning traditional filter bags, it is possible to choose between 10, 12, 15 , 20, 25 count cartons.  To close the box you can choose between a sticker, or cellophane.
Step 4 – Packaging and logistics
The fourth step consists in the insertion of cartons in master cartons suitable for the handling of the product in stock and for the shipment to stores or supermarkets. The arrangement of the master carton is mostly done by hand. It is also available a labeling service with ink-jet printing for customized shipping labels and batch reports.